Promoting great Indie Music to great Indie Stations
Go to all Americana/FAR/Roots66/IBBA/Euro Americana/Ramgatie Country Chart Reporters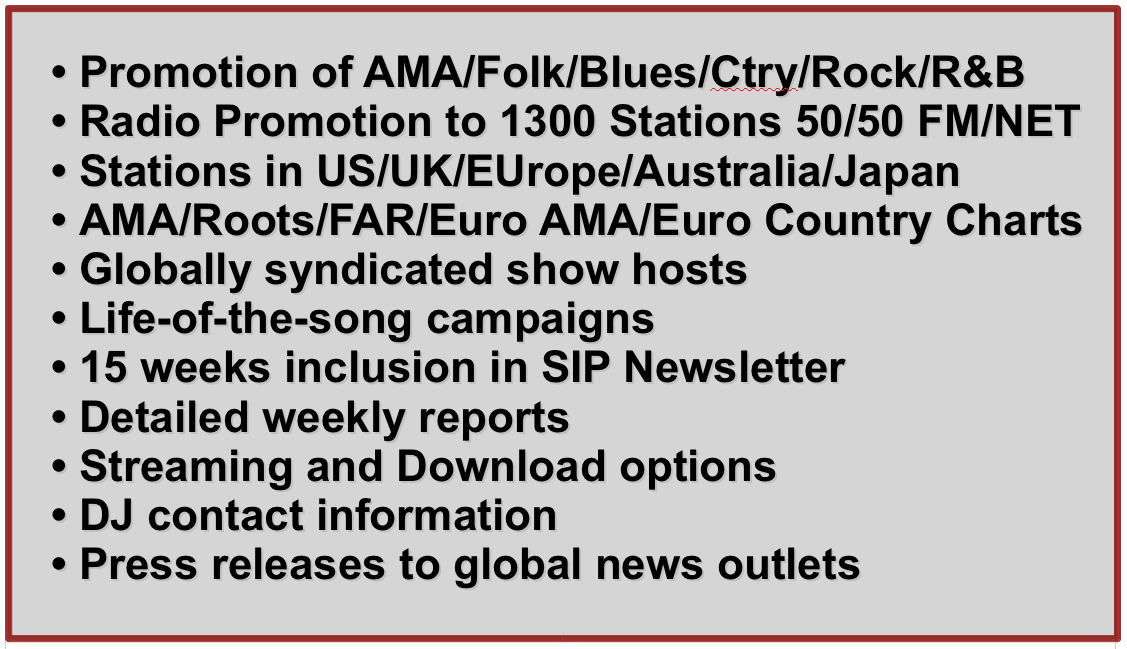 $500 For 16-week campaign
• Discounts for multiple campaigns
• Marketing plans for creating income from your music

Call Stephen Foster 24/7 941-855-0589
I'm a 45-year veteran of the music business, with hit/charted records. I was deeply involved in the rise of Indie Music and busting the majors, and I've been promoting great Indie Music to international radio for 8 years. I work with Indie stations that play Indie music all day. They trust me to send them only excellent music, so they listen.

Confidentiality: I will not sell any personal or corporate information which is passed on to me, and I will not allow any "mining" of this information off this website.

Return Policy. There is none. This is a "for pay" service. I will send your music to a selected radio list. The radio stations will play it, or not, at their discretion.


Contact:

Stephen Foster is a 17-year veteran of Indie music promotion. Stephen is co-owner of IDNMusic.com (progenitor of CDBaby), one of the first platforms to introduce streaming audio to the net, and a primary advocate and innovator in the battle to bust the majors. A veteran radio promoter, Stephen was Artist/Label Liaison with Musik and Film in 2012 and with Airplay Direct in 2011, both successful radio promotion platforms.