Rusty Smith is a California singer-songwriter. This self-produced album is his newest recording effort, filled with great Americana songs. His first release was "Luck of The Draw", which played globally on thousands of radio stations. Then came "What's Wrong With You?", another killer track, again playing out globally. Now comes a new album "Paintbrush Monkey" and the first single "Broke Down Man"
---

Australian Blues Music Award finalists (Best Band or Duo, Best Album, Best New Act), BluesCorp is a rock'n blues-funk band from Australia's Gold Coast. BluesCorp music draws on the influences of such greats as Eric Clapton, BB King, Robben Ford, The Beatles, Rolling Stones, Stevie Ray Vaughan, Elvis, Little Richard, Buddy Guy, Junior Wells ... just to name a few.

Their Christmas release is a tongue in cheek track "Xmas Blues"
---
Lloyd MacHardy is an award winning Nova Scotia singer/songwriter, specializing in comedy/humor, and this song is right there. "I Like Living In The Country" is delivered with dry wit by this 77-year-old Folk/Country pundit.
---
Nina Jo Smith "Hey Songwriter"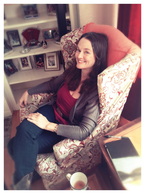 Penny Nichols teams up with Nina on Nina's "LA Man" and it charted #1 on the WICharts on 10/2/15! Nina Jo Smith has written and recorded a seminal folk classic. "Hey Songwriter" will be in our heads and hearts for years. Alan Thornhill is on backing vocals. Over 5,500 stations via inclusion in the Newsletter. THANK YOU RADIO!!

Re-release of "Make Love, Not War" is upcoming in February

---

Brock Bushong gains international radio play with "Unexpected Love Loss" 10/07/15! Since his move to Austin, Texas in 2014, musician Brock Bushong has been writing and performing music for fans all throughout the state. Inspired and influenced by a diverse range of bands like of John Mayer, Led Zeppelin, and Radio Head, The Beatles, Father John Misty, and others. These music idols would later create the foundation for his contemporary/blue eyed soul sound. His passion for lyrical poetry allowed him to sign with Amusement Park Records and debut his first full length debut album, "Aurum"

---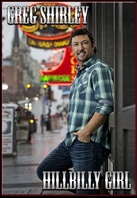 "Hillbilly Girl" is the debut single from country music singer Greg Shirley, along with its accompanying video. The new single, written by Jason Blaine McEwen and Willie Mack, precedes the release of his first album, Raised on the Run, which will street in late winter, 2015, and was produced by T.W. Cargile and Greg Shirley.
---

Truck Stop Gamblers, gaining global airplay on their new single "Heaven", consist of four friends from Granbury Texas. Logan Gray (vocals),Drew Hudson (Lead Guitar), Keith Sadler (Drums) and Josh Gray (Bass). The four of them all grew up together and started T.S.G. not long after high school. Truck Stop Gamblers has started to grow a name for themselves in Texas and Texas Radio, but are looking to expand their name as far as they can. T.S.G is not only a band but treat their music and each other as family. The group bases their music on real life, and plan to keep their music as raw and real as they can.

---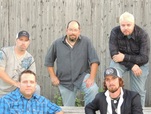 Shane Watson Band's "Interstate" is playing on international radio 10/06/15! The Shane Watson Band pieced itself together in the late winter of 2013 in the back of an old bar in Rio Vista, Texas and had been a long time waiting. We are a Texas band that takes much pride in our songwriting, as well as the songs that we cover. Our influences include Vince Gill, Stoney Larue, Reckless Kelly, Whiskey Skyline and The Eagles.

---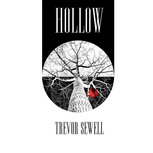 ---

Chattanooga-based Garage Door Records announces a July 17 release date for the label debut from country music group Smith & Wesley, Choices & Chances, distributed nationally by Burnside Distribution. The band will celebrate Choices & Chances with a special a CD release show at the City Winery in Nashville on Tuesday, July 28 (www.citywinery.com/nashville).
Based out of the North Georgia/Chattanooga, Tennessee area, Smith & Wesley have already developed an extensive loyal fan base throughout the region, as evidenced by their headlining the Unum Stage at last week's Riverbend Festival in Chattanooga.
---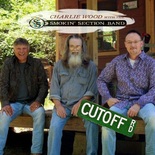 Charlie Wood & The Smokin' Section Band have a brand new bag, and it's full of great songs and smooth grooves. "Cutoff Rd" is a killer album from a classic artist, continuing Charlie's foray through the landscape of American music. This music is a step forward for Charlie as a songwriter, and a step into a wider range of feels and grooves. A great listen and a very cool album. "World Painted Pink" is about Ellen Trichell and her story with Breast Cancer! We know it will give all women hope! 1/2 of all the Downloads will go to Susan G. Komen Foundation.
---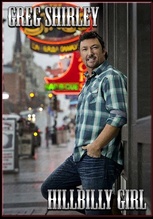 Greg Shirley's
"The Good Drugs"
hit global radio in a big way lest week. Spinning on over 6,500 stations in the US/UK/EURO/AU markets, "The Good Drugs" is at #110 on the Music Row Charts after debuting at #192 the week before. Greg is on the net at http://www.gregshirley.com/ and booking is at http://www.globalradiopromo.com/greg-shirley-booking.html
Greg Shirley is a steady airwaves fixture, with "Hillbilly Girl" playing on over 6,000 stations this Spring. His band "The Greg Shirley Band" is available for American and European booking as they prepare to play the Lemans Music Festival this Summer.
---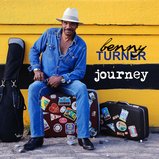 Benny Turner's "Breakin' News" is spinning heavily globally on syndicated shows. The leadoff single release from his seminal album "Journey" is gaining stations daily, with over 10,000 spins in three weeks. "Journey" brings Benny's wide range of styles to the forefront of an Indie Radio world ready to accept him into international Indie Music airplay. This is an incredible album, reminiscent of the great recordings of the 70s in Motown, Memphis, and Muscle Shoals. Benny is the brother of the late great Freddie King.

---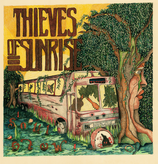 Thieves Of Sunrise started from humble beginnings and was originally formed in Dallas, Texas in 2010 by singer-songwriter Matthew Marcus McDaniel. His vision was not only to produce soul moving music, but to use that music to reach out and touch people's lives. Peace and love do exist, and it lives in their music. Traveling constantly, they are passionate about spreading the good word. "Music that you feel" is the only way to describe the music coming from this band.
---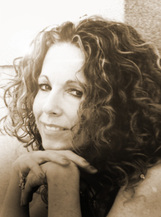 Laurie Lace, Deputy Sheriff from Texas, has been atop the ReverbNation charts for two years. She released "Here For The Beer" 3/27/13 and immediately started playing on over 5,000 stations "Billy G" played on over 5,500 stations! "Let It Burn" released on January '14 played on over 6,500 stations. Now she's in rotation on the globally syndicated Patty Patrick Show, garnering over 50,000 spins in December '15.

---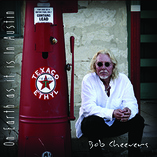 Bob Cheevers has been on the forefront of Americana music for 40 years. A contemporary and friend of Willie Nelson, Neil Young, and a host of other greats, Bob has come full circle with "On Earth As It Is In Austin", a collection of duets with a list of classic music legends. The first release off the album is "You Sound Just Like Willie", done with Chris Gage, playing its first week out to over 7,000 stations

---
Billy Arnett has been tearing up radio with his releases "Redemption" "What's A Man To Do?" and "Don't Be Moved" In rotation on syndicated shows worldwide.

---
Troy Lindsey features Russian vocalist Bosaya on the title track "Cold Emotion"

---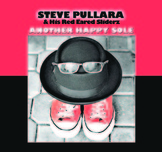 Steve Pallura brings his wit and skill to this release featuring his Red Eared Sliders on "Fumes and A Prayer"

---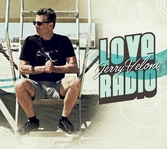 Jerry Velona's "Just Don't Feel Like Christmas" is a classic jazz groove, easy listening all over the world.

---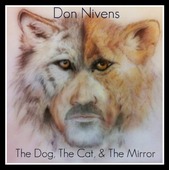 Don Nivens released "September's Gone" to international acclaim. Its Skynyrd-like mood is refreshing in these cookie-cutter days.

---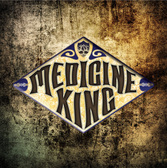 If Led Zeppelin came from New Orleans, they might have sounded like Medicine King: a hard-rocking, funky, bluesy, in-your-face power trio that can swing like a French Quarter street parade. The band's new single "Homegrown Medicinals", written by MK guitarist Dave Isaacs and acclaimed Americana artist Kurt Fortmeyer, has all the elements in place: an unmistakable guitar riff, a killer groove, and an irresistible singalong chorus.

---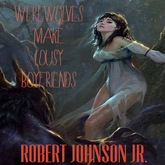 Robert Johnson, Jr is a Carolina native who brings the South into his songs and productions. Excellent authentic Blues.

---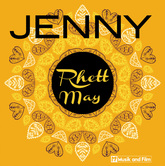 Black Rock, Victoria, Australia – August 29th, 2014 – Rhett May was born in Calcutta, India and moved to Australia, his musical sound is quite unlike anyone else's, steeped in Carnatic and Hindustani music before being dipped in the music of the 60s, the mix of styles is truly unique, making him a popular choice for those looking for something a little bit different.


---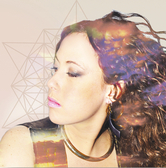 Aliza Hava's new single MORE THAN ANYTHING, is a pre-release from her upcoming indie album, NATURAL STATE, a collaboration between several multi-platinum Grammy Award winning producers, including Toby Wright (The Wallflowers, Alice in Chains, Metallica), Stephen George (Mary J. Blige, Celine Dion, R. Kelly), Chris Castagno (Elysium Fields, Debbie Harry) and Ron Zabrocki.


---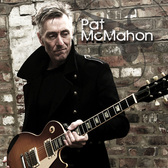 Pat McMahon's "Rainbow" has broken barriers on global radio, terrestrial and internet stations alike. Spinning on over 5,500 stations, this song is reminiscent of past English greats.

---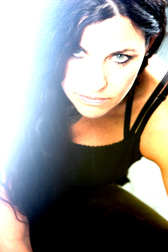 Suzzanne Paris has one of those voices that draw you in, and her songwriting talent is right there with it. "Oliver" broke out in April to rave reviews and over 5,400 stations spinning.

---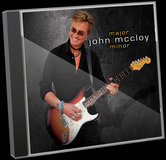 John McClory regularly tours with John Mayer as a tech, but his original music has him playing his own dates globally. "Epiphany" is very strong, spinning worldwide, over 5,000 stations playing it.

---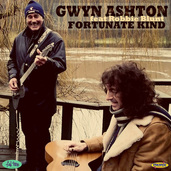 Gwyn Ashton is a Welch/Aussie transplant, living in UK, touring the continent regularly, acclaimed as one of the world's great living guitarists. "Fortunate Kind" is playing heavily, over 5,500 stations

---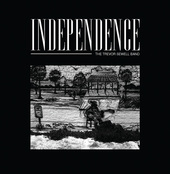 Trevor Sewell Band, released "The Train" to massive radio play, 4,500 stations including BBC, WAVES, Irene Barrett's "Driving Home With The Blues"

---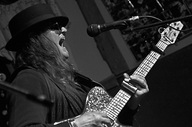 Danny Brooks deals with the Blues and Faith. Canadian-born, living in Austin now, busting out with "You're The Best Thing About Me"

---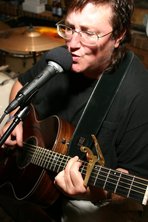 Taylor Hoch hit Patty Patrick's syndicated show plus more for over 5,500 stations in 3 days with "Everything's Fine"

---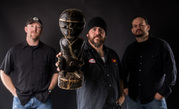 Lazy J and the Dirty Shuffle. Austin band doing some dark Blues with "Let Me Come Home" hit syndicated shows right out of the box.

---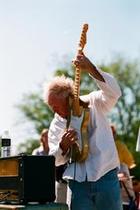 Phil Brown, eclectic guitarist, commanding vocalist, playing heavily worldwide with "Blessing In Disguise" and "Paper Doll"

---

David Allen Hammond releases "Pegleg John" from the new album "The Sapphire Sun"

---

Audrey Madison Taylor, stunning single release "I Smell Trouble" produced by Ike Turner.

---
Downtown Mystic "Hard Road", "No Exceptions", "Lost & Found" & "Way To Know"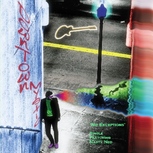 Playing on over 8,ooo global stations

---
Pecos Red "Knoxville"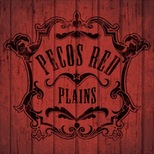 Right out of the gates with "Knoxville", "Breakin Out" and "Desperado Wind" playing on over 6,700+ stations

---
Mickey Carroll "People Love Life"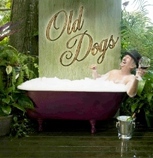 Great down-south jukin', over 650 stations

---
Shanytown "Redneck" & "Peace Of Mind""

Shanytown, out of Jacksonville, FL released "Redneck" . Thank you Radio!! Top-10 downloads at Amazon.com, over 5,500 stations playing

---
Hounds of Jezebel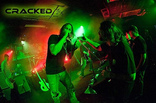 "Hounds of Jezebel" on over 600 stations!

---
Stephen Foster & Howler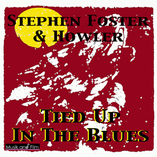 "Tied Up In The Blues" has become a classic Blues hit in 6 months. 7,000 stations playing it, thank you radio!! "Can't Take Me Home" is #1 N1M Charts, #5 WICharts.

---